To export contacts, simply go to the contact overview. If necessary, use a filter there and mark the contacts you want to export. Then select the mass action "Export contacts".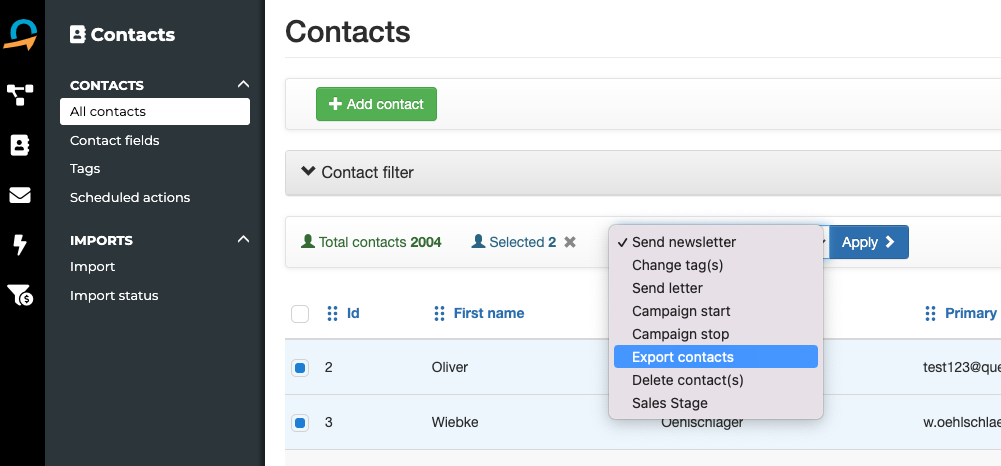 After this, select the fields to be exported and click on "Continue".
Now the CSV file will be available for download.