It goes without saying that you can edit your contacts at any time. Either go to the contact overview or search for a specific contact in the global search. You can edit the contact by clicking on the pencil icon to the right of the contact.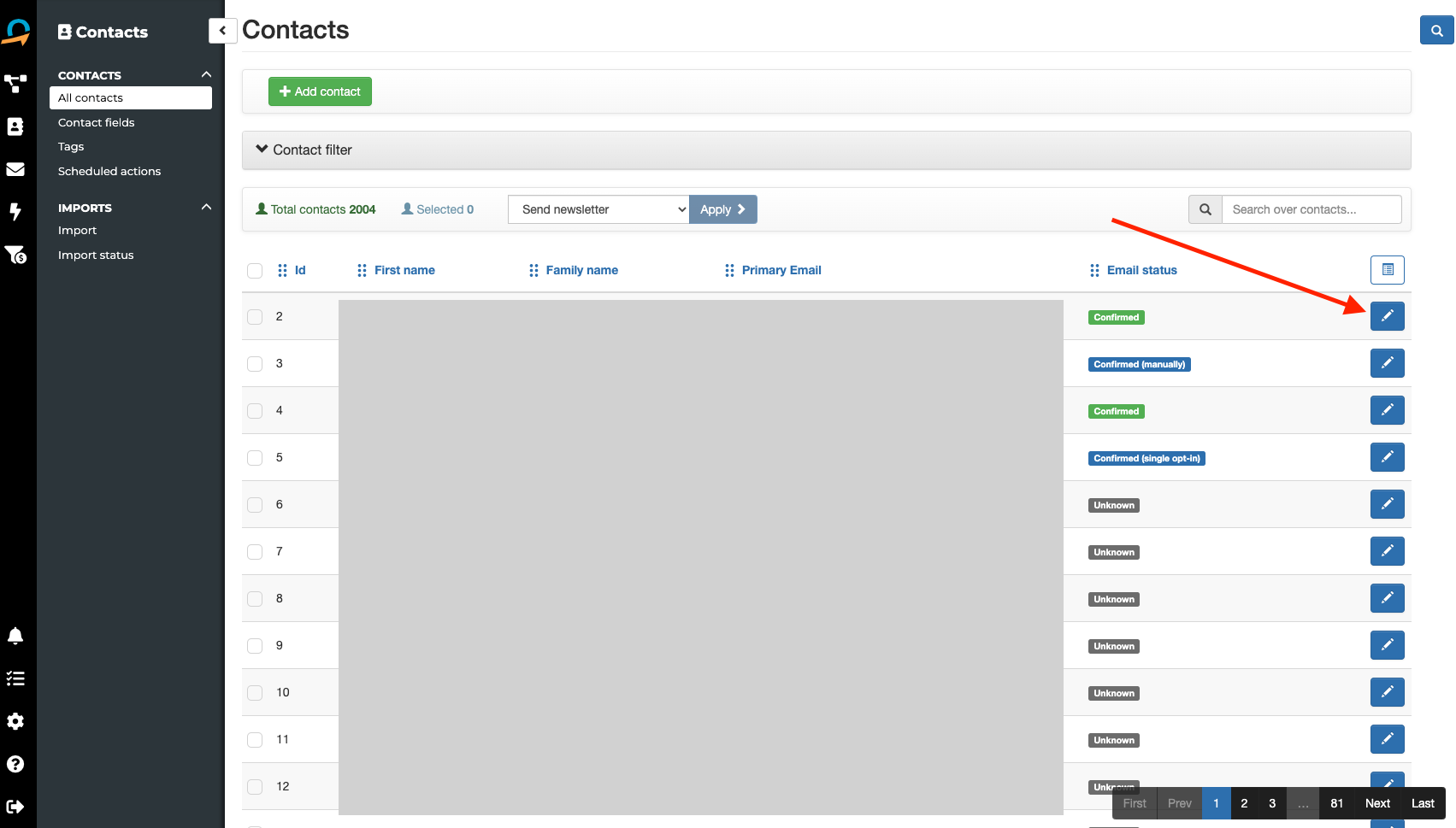 A window will open where you can see the address and communication data, tags, notes and contact fields at a glance.
You can also view the email status here and change it if necessary. If the contact is unknown or single opt-in, you can set the email status "confirmed" for a maximum of 5 contacts per day. By limiting this, we protect ourselves from misuse.

In the "History" tab, you can view the contact history. When did the contact receive and open the email, which link was clicked, which day was it received or lost? You can view the complete history with a Basic Account or higher.
Under "Tracking", you can see a summary of all tracking data that could be assigned to the contact. The prerequisite, however, is that you use web tracking (starting from the Basic package).
Under "Pipelines" you can see in which sales pipeline and in which stage the contact is located.