Thrive Architect is a popular website editor for WordPress. Among other things, you can use Thrive Architect to integrate forms into your landings pages. Thrive Architect forms and Quentn forms can easily be linked together.
Step 1: Create the form in Quentn
Edit an existing campaign or create a new campaign with the Quentn CampaignBuilder.
Create an event element with the type Form.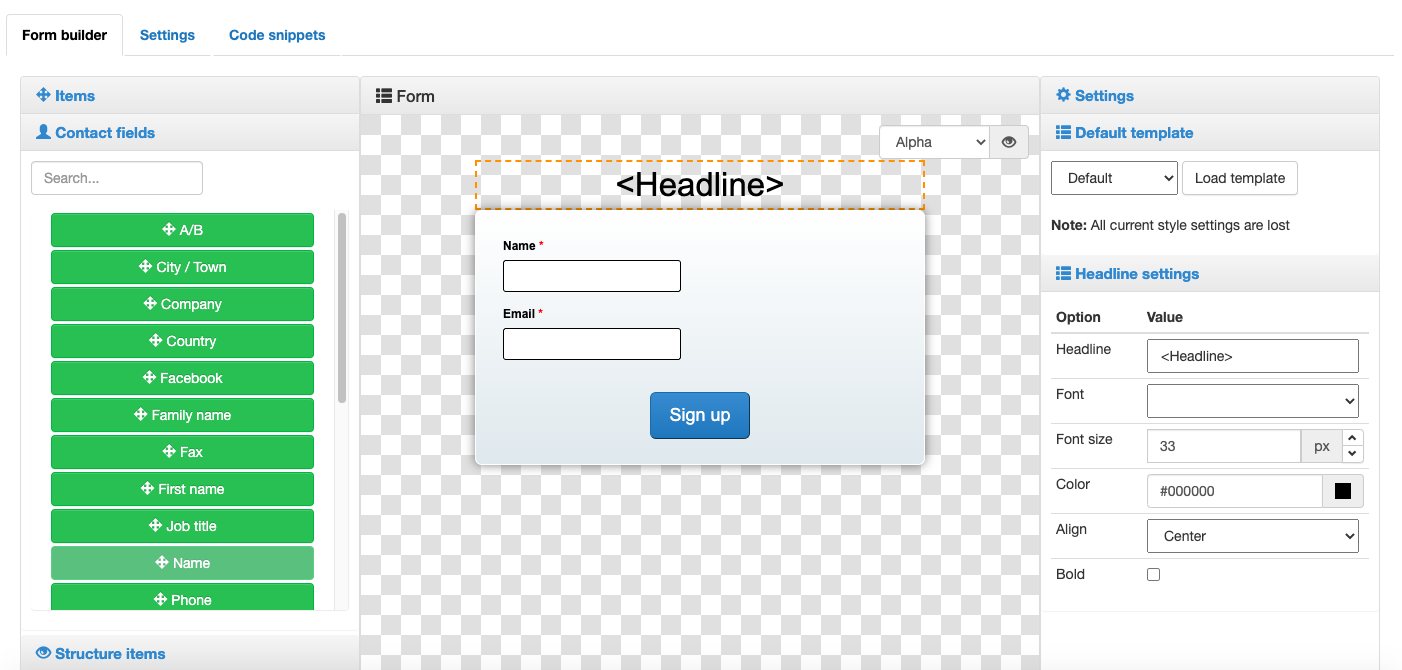 Step 2: Form settings
Make the desired settings: Should a thank you message appear after the entry or should the contacts be redirected to a web URL?
Step 3: Code snippets
Click on the tab Code snippets.
In the section Raw HTML (integration with third parties), click on the button Save & create HTML code.
Copy the created HTML code to your clipboard by clicking on the Copy button.


Step 4: Integration in Thrive Architect
Log into your Thrive Website and edit the desired landing page with the Thrive Architect editor.
Create a new element with the type Lead generation.


Click on the HTML code under the main options for connection on the left-hand side.

Enter the code and click Generate form.
Tip: Under Form fields, you can change the order of the individual fields using drag & drop.
Don't forget: The form integration will only work once your Quentn campaign has been published. Test the landing page that you've created - if everything is working, you will be redirected to your Quentn thank you page after submitting the form.