With the contact action Start campaign, you can manually assign contacts to a campaign. For example, you may do this to offer a discount campaign to existing customers, during which several emails are sent. The prerequisite for this is that your campaign must have an event element with the type Start.
Step 1: Insert the Start element into the campaign
Add at least one event element with the type Start to your campaign. Make sure that your campaign is published.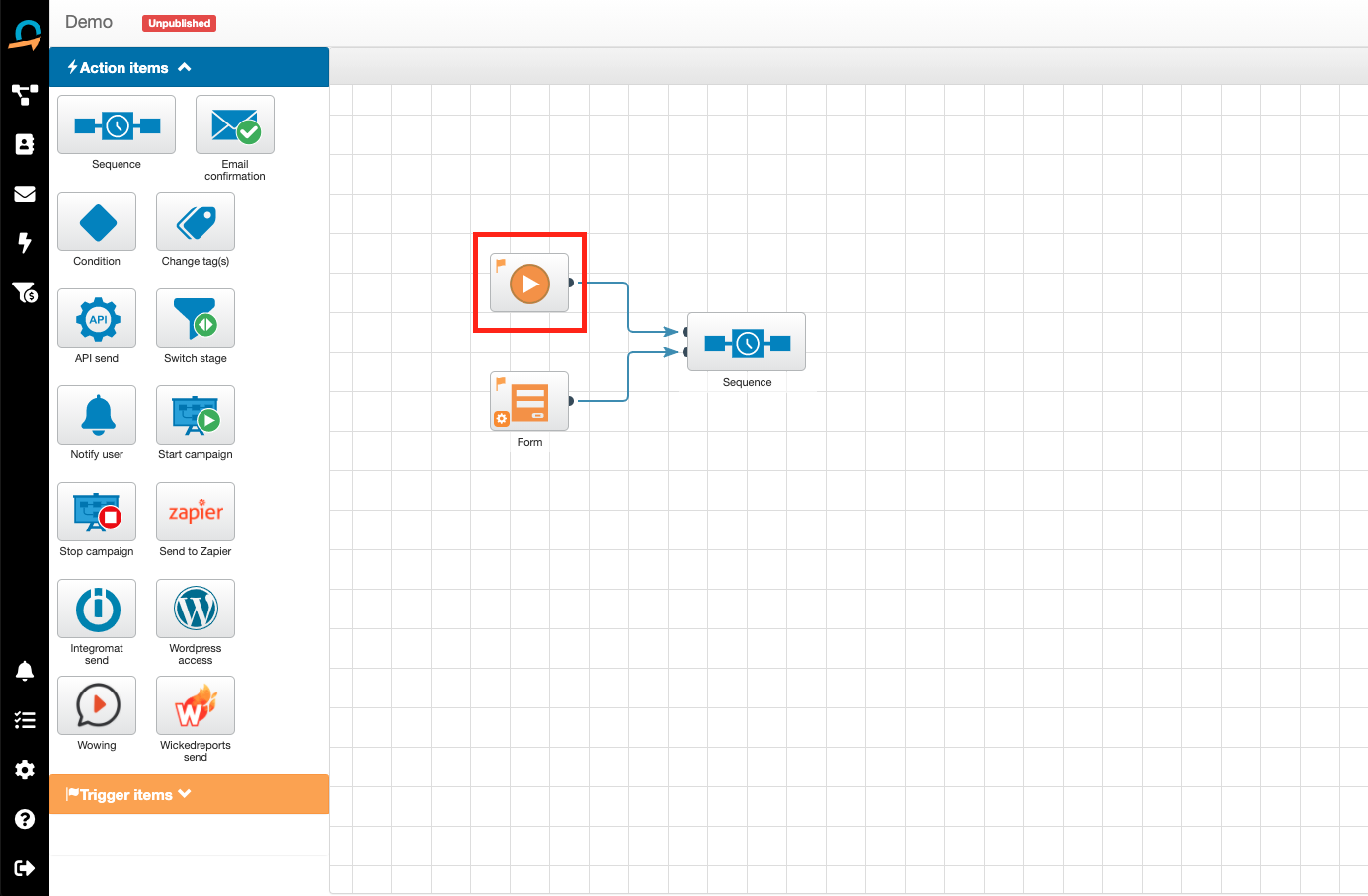 Step 2: Filter contacts (optional)
Switch to the contact overview and filter the contacts which you wish to assign to the campaign (e.g. using the tag field). If you want to assign all contacts to the campaign, you can skip this step.
Step 3: Select contacts
Mark your selected contacts and initiate the action Start campaign. In the next step, select your campaign and click on Continue.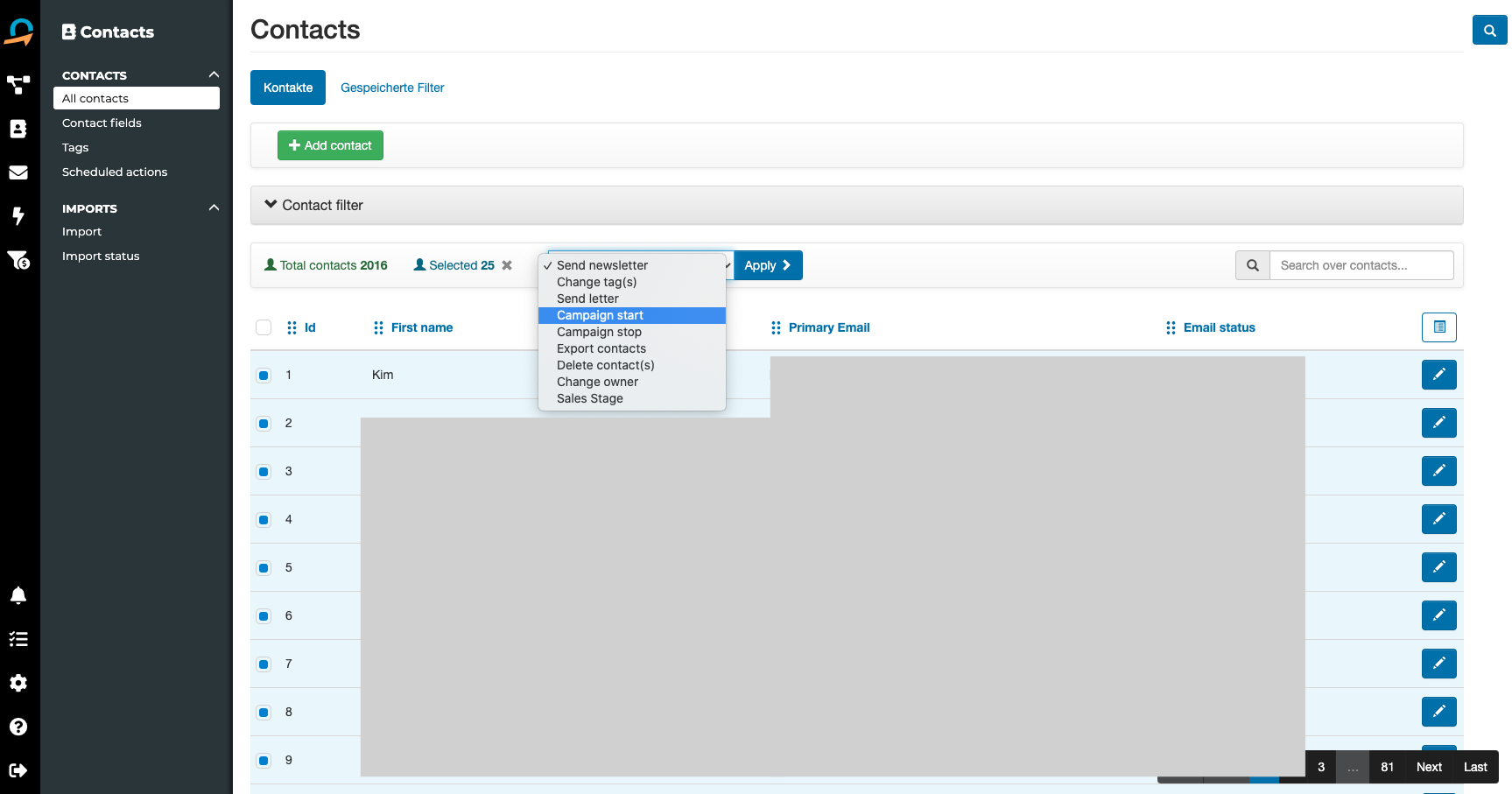 Wait until the progress bar has reached 100%. You will now be redirected to the contact overview.