Sometimes it makes sense to assign certain contacts to employees: e.g. an employee has left the company and their contacts have to be split up, etc....
There are two options for assigning contacts:
Assign individual contacts
Go to the contact overview and filter out the relevant contact
Click on the pencil icon next to the contact to edit it.
Under the menu item "Owner" you can now assign the contact to the corresponding staff member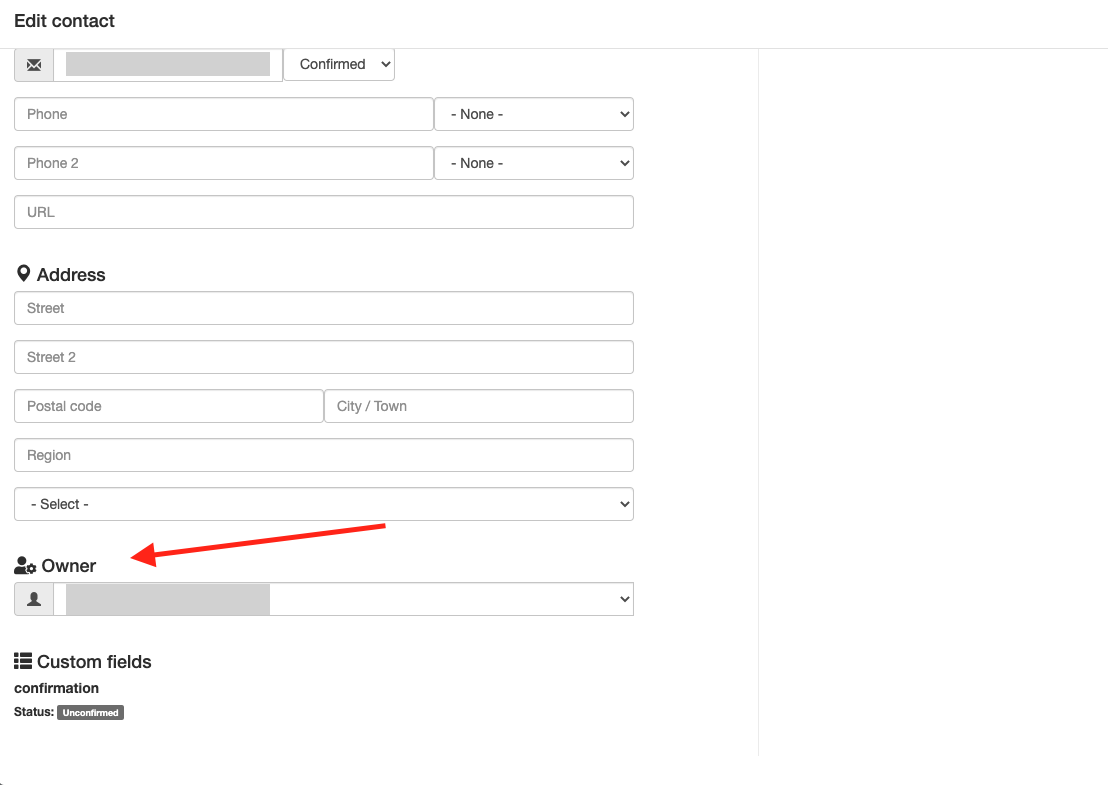 Assigning several contacts at the same time
In the contact overview, filter for the relevant contacts
Select the contacts
Click on the collective action "Change owner" and "Apply
Determine the owner and click on "Continue".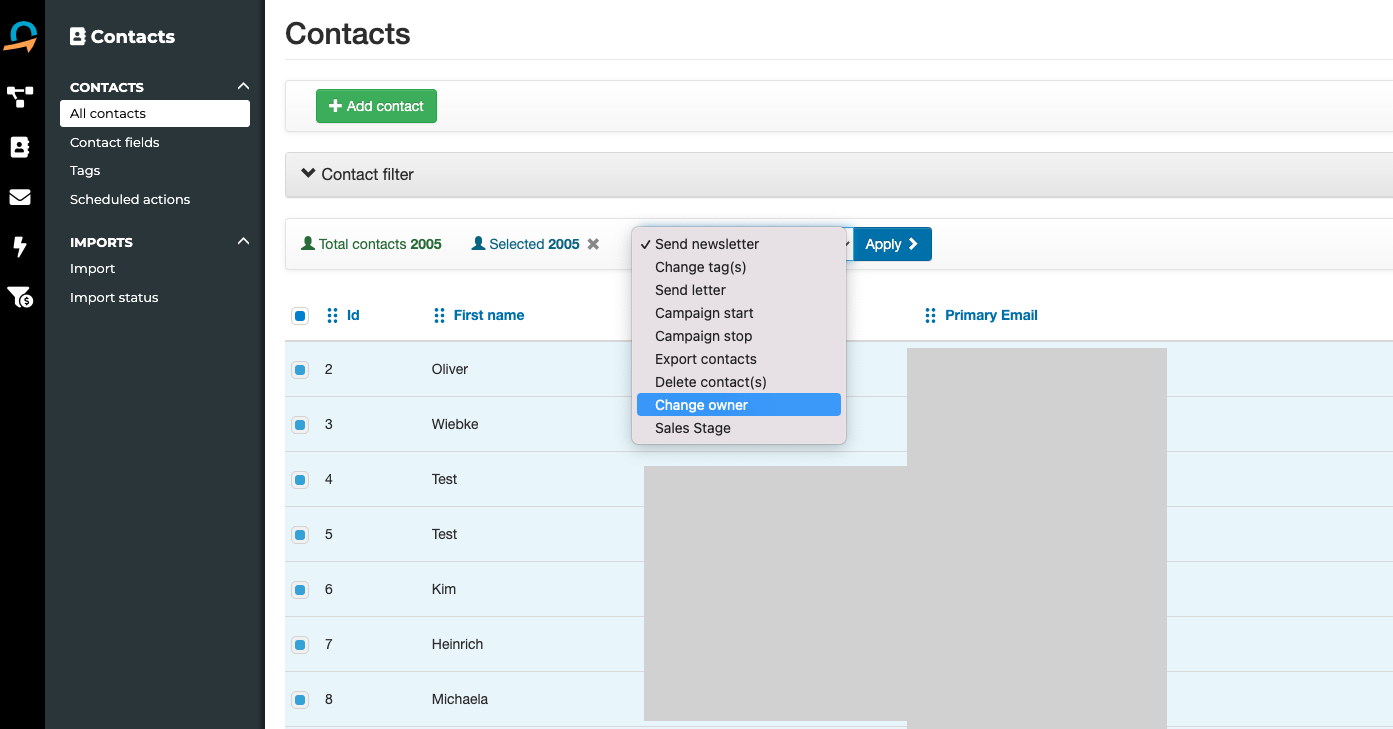 Share campaigns with specific users
Perhaps you want to release a campaign to a new employee? Proceed as follows:
Click on "Campaigns" to get to the overview.
Click on Actions -> Edit for the corresponding campaign.
Select the user for whom the campaign should be activated.